Regular price
Sale price
$49.00 USD
Unit price
per
Sale
Sold out
You've waited nearly 30 years but now the wait is over.  The witches are back!

And we're celebrating with a Hocus Pocus inspired candle collection.  No need to steal the souls of children.  This 3 scent collection is sure to invigorate your own soul and make you feel young again.
Glorious Morning - Wrap yourself in the smell of autumn air with this vibrant fragrance. With top notes of cinnamon, citrus, and chrysanthemum and at the core, the sweetness of apple and berrie. Pecan and cedar base notes enhance the natural outdoor quality, while balancing the fruit and spice notes. The earthiness of this scent is enhanced by an infusion of patchouli, cedarwood, and sandalwood essential oils.  No dead mans toe but we still think Winifred would be proud.

Black Flame - If this collection had a soul this would be it.  A twist on traditional vanilla with notes of bergamot, Cassia root, amber, oak, sandalwood, patchouli, and vanilla.  But beware - don't light this one if you're a...well...you know the story.
 I Smell Children - Come away to a land of enchantment.  This scent is a treat for kids of all ages.  This enchanting fragrance combines notes of ginger, cinnamon, sugar, and vanilla for a scrumptious smelling treat.
Made with all natural vegan soy wax.
8 oz. glass jars (lids included) - set of 3

LIMITED EDITION.  Only available through Halloween.

CANDLE CARE:
Allow your candle to burn until the full surface has melted. This ensures that your candle reaches a full melt pool and burns evenly for its full life.
Wicks should be trimmed to 1/4" before relighting.
Burn no longer than 4 hours at a time.
Place your candle in a safe place away from any flammable items.
Stop burning when candle wax is within 1/4" of bottom of container.

All candles are made by hand. Variations in the appearance of the wax may occur and are natural and do not affect the performance of the candle.

Everyone experiences scents differently and this scent may smell less or more strong depending on your unique sensitivity to smells.
Share
View full details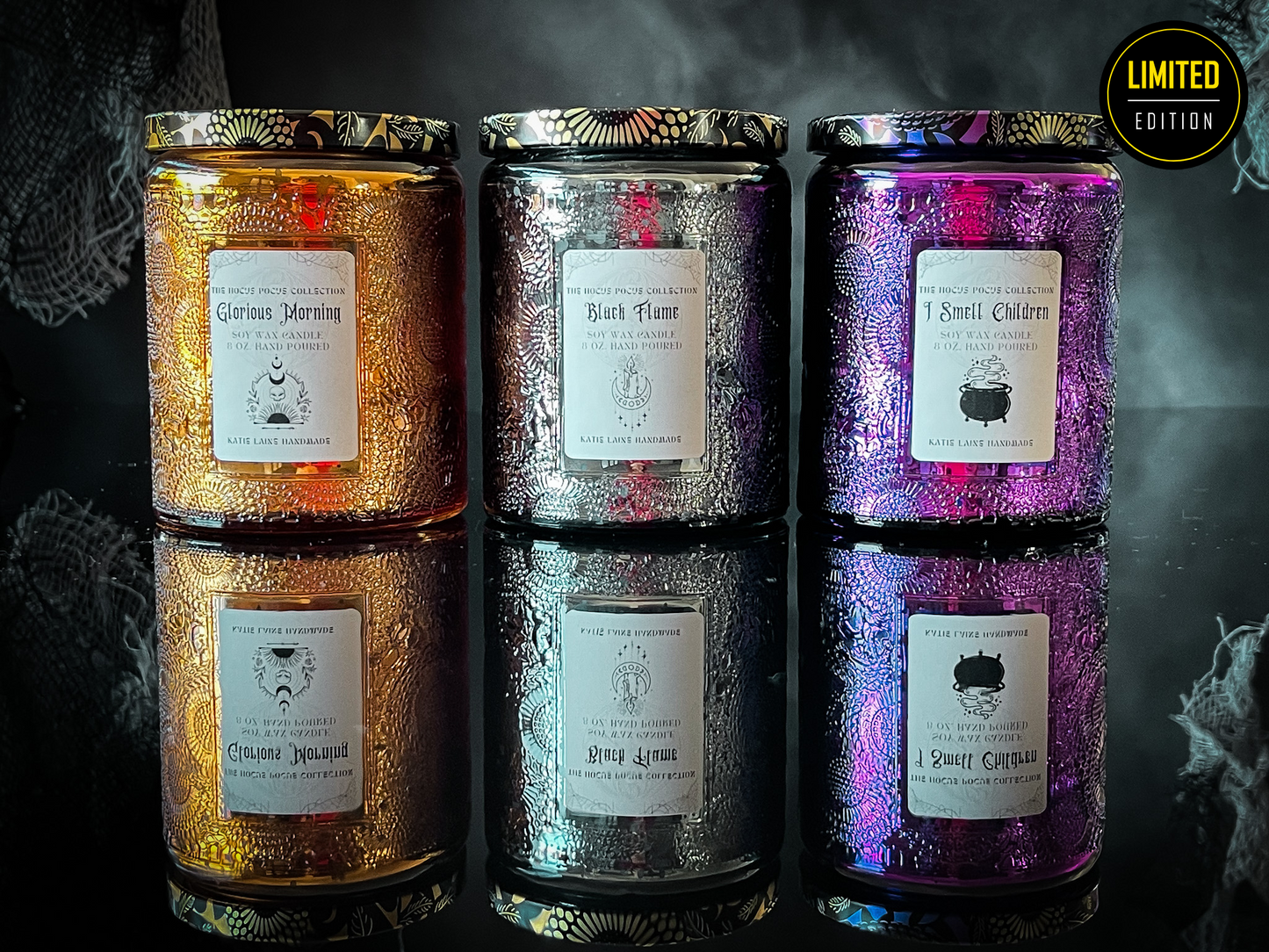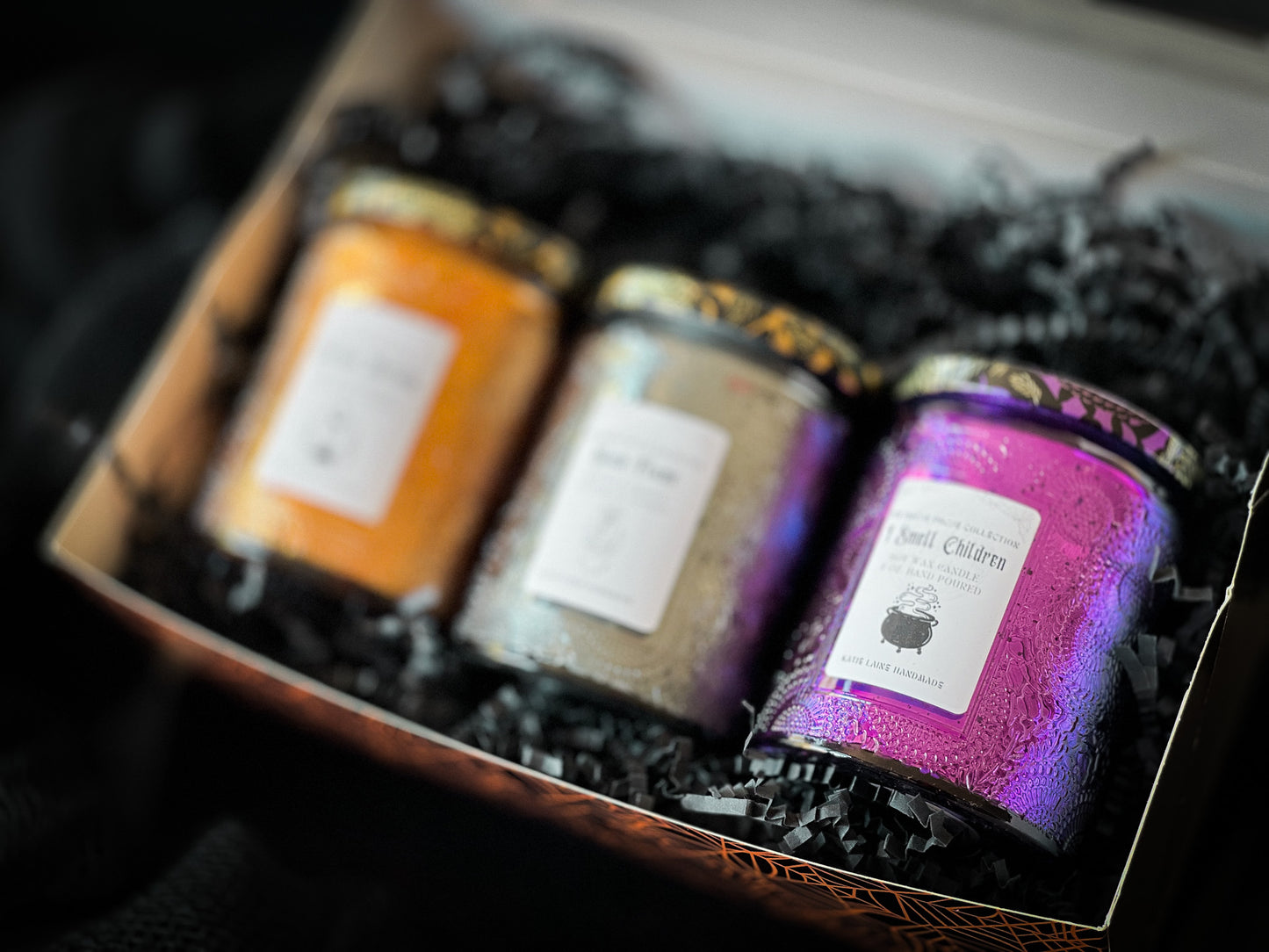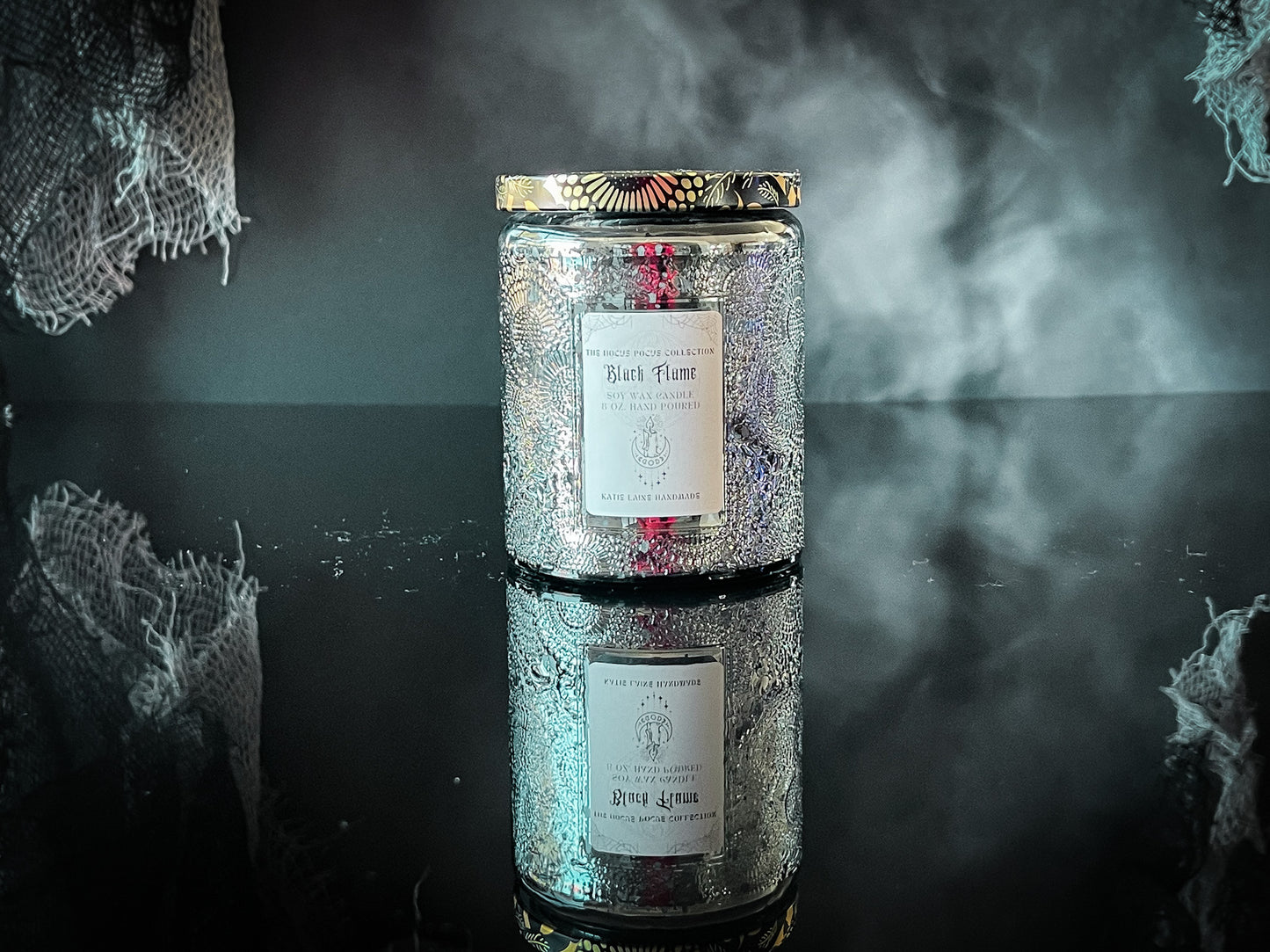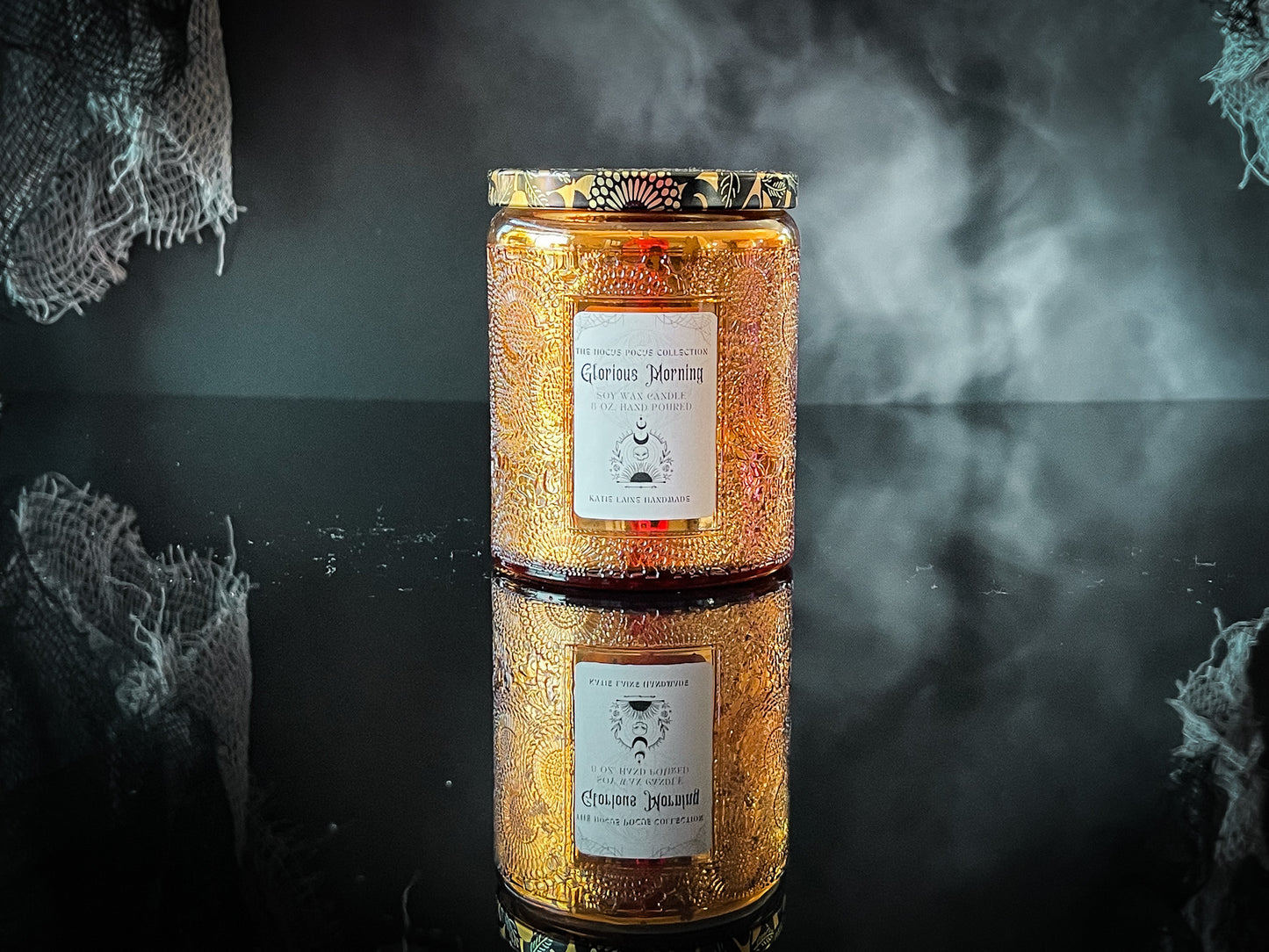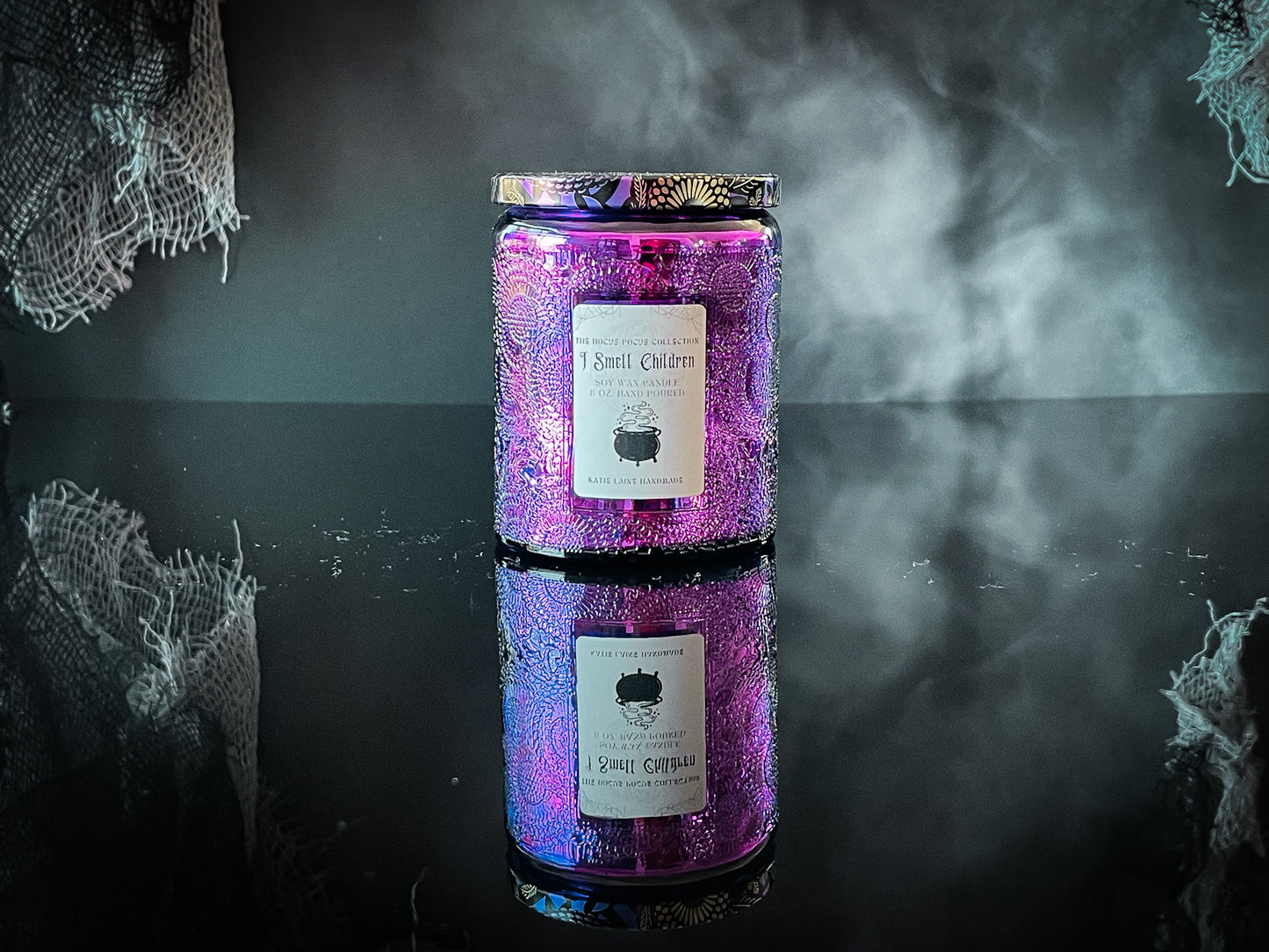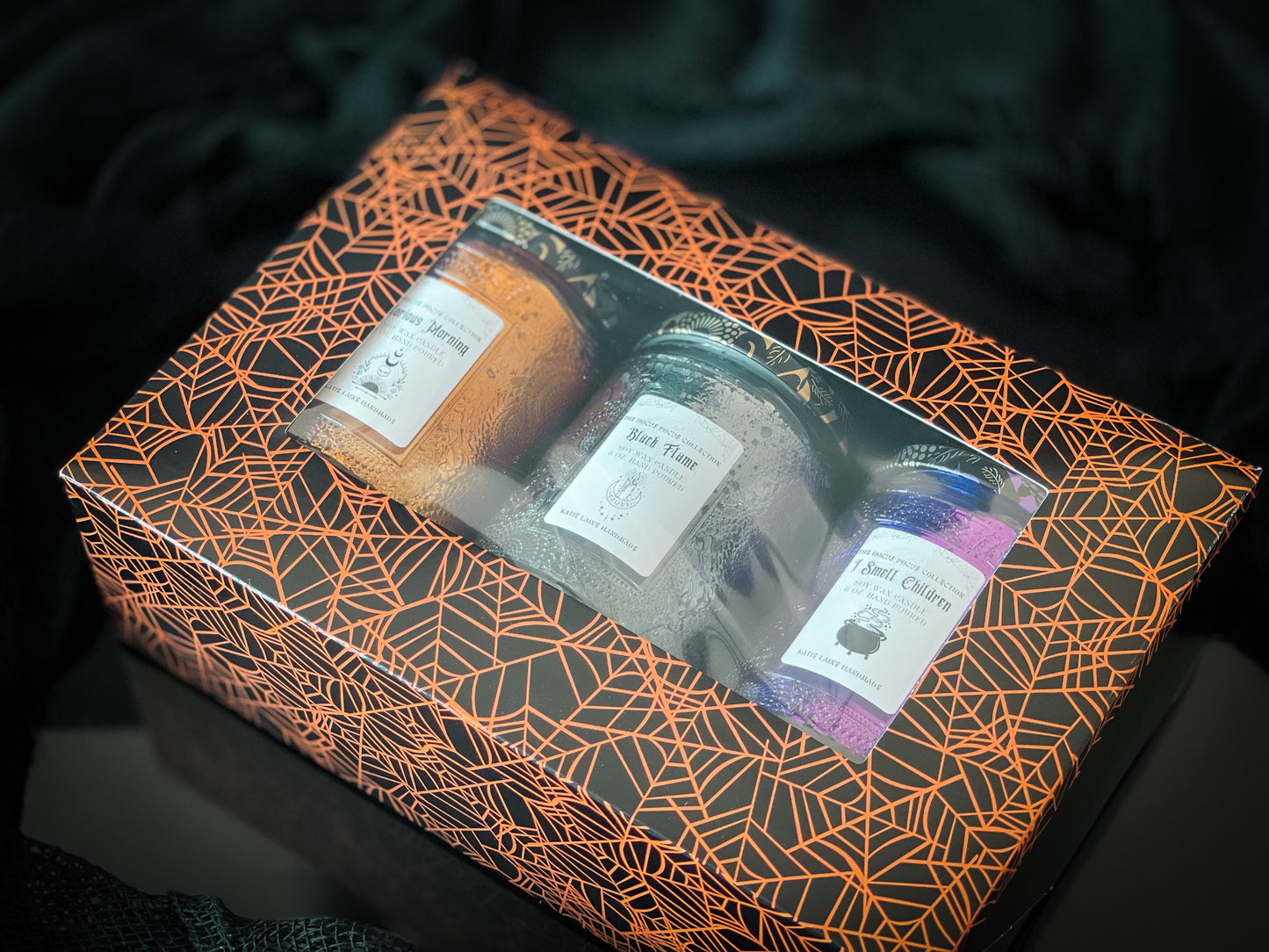 "The best thing about handmade is it's created with love and care by an actual person that you can reach out and talk too. It's knowing that your supporting a family and not big business."